Are you looking to boost your campaign to improve your marketing reach, compliance, and close the gaps? Have you found your marketing tactics are not bringing the results you need? Or are you just struggling to bring leads and brand your product effectively? When it comes to finding the right campaign methods, the data is the most important component. When you are looking to drive better outcomes, you need to leverage the power of a multifaceted campaign.
It is not just about having the right email lists, but it is about ensuring that you have data across a number of platforms that you can use effectively to form the basis of the best marketing campaign to boost your business.
Our end-to-end Digital Services
When you are marketing your business to specific suppliers, whether it's pharmacists or pharmaceutical companies, having a tailored marketing campaign provides a comprehensive practice that guarantees your business is promoting itself to the right people.
Our end-to-end digital services cover a whole manner of platforms, including SMS, email marketing, content management, content marketing, and a wide range of digital services that ensure no stone is left unturned, including Google Analytics reports which we take charge of on your behalf via a plethora of platforms including, email, SMS, and WhatsApp. We also work hard to promote your business through a number of extra practices, including press releases and webinars, to guarantee your campaign hits all the right notes.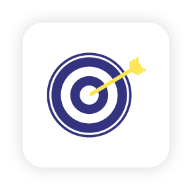 Marketing Strategists
and Geniuses
If you are looking for a transparent and innovative approach to marketing to your targets in the medical industry, the message and the medium are as important as each other. Your brand deserves the attention, and we can get you an instant network of marketing strategists and geniuses that provides the cutting-edge tools to promote your business to the corners of the earth.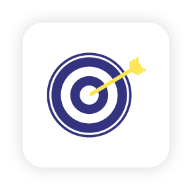 Marketing experience combined with industry knowledge
Our wide variety of marketing experience combined with industry knowledge allows us a unique approach to strategizing and crafting a campaign that meets your needs. The medical industry is notoriously difficult to market to, and this is why it pays to have inside knowledge.
Boost your business with right campaign marketing tools.
With the right campaign marketing tools, we can give your business the boost it needs, so contact us today to see how we can help your business develop its reach and create a campaign that goes the distance.